Rock salt for manufacturing processes
specially selected
Selected rock salt.
Mineral specially selected for manufacturing processes in which a better quality is required.
Suitable for animal feed use.
Rock salt for tanneries and dyeing industries
specially selected for production processes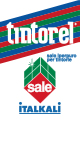 Tintorel
Extra-pure salt for use as a mordant for fixing the colours in fibres and on fabrics.
Stabilized magnesium content

0,03%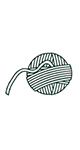 Rock salt for industrial use
Fine grain size, suitable for tannery, dye, foundry uses etc.
Would you like a quote? (Italy only)


fine grain size
use in tanning, dying, foundry etc.