Italkali, the Italian market leader for food grade salt, opens a window to the world participating to "The Taste of Food - Anuga 2019", the world's leading food fair, which will take place in Cologne from the 5th to the 9th of October.
Italkali will be located at Hall 7, Stand A-033a, to present the uniqueness of the Natural Sicilian Salt. The Sicilian Rock salt, created 6 million years ago from the ancient and uncontaminated primordial Mediterranean Sea, is naturally pure and naturally dry. It is collected only by cold working mechanical processes, without any further refining or chemical treatment.
Our Natural salt comes from different underground deposits in Sicily, each of them with its own peculiarity, characteristic of the local area. From the "sweet" Salt of Petralia, located in the heart of Madonie Natural Park, to the minerals' rich Salt of Racalmuto, located along the "Writer's Route", that links the birthplaces of most famous Sicilian writers.
Our goal is to bring the Italian Taste of Salt around the world, through a selection of our best products. Come to meet us and discover the "Salt of the Earth", the natural ingredient of the great Italian gastronomic tradition.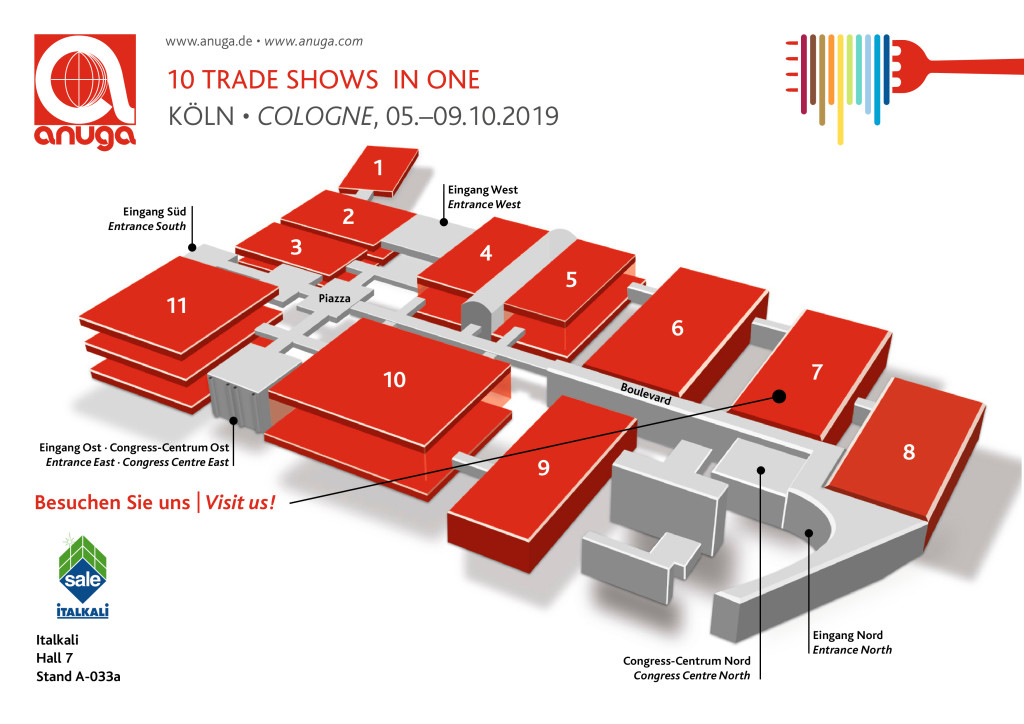 23 luglio 2019